The Importance of Routine Checkups for Cats & Dogs
Regular wellness exams serve as an opportunity for us to establish a strong rapport with your pet. This helps us gain valuable insights into their unique needs, behaviors, and preferences.
By proactively scheduling routine veterinary checkups for your cat or dog, we can effectively mitigate the risk of potential health issues arising or identify them at an early stage when treatment is most effective.
Understanding the critical nature of your pet's well-being, it is imperative to recognize the necessity of carefully reviewing recommended annual bloodwork assessments.
Additionally, our knowledgeable veterinarian can provide guidance on nutrition, exercise, and preventive care measures to ensure your pets lead happy and healthy lives.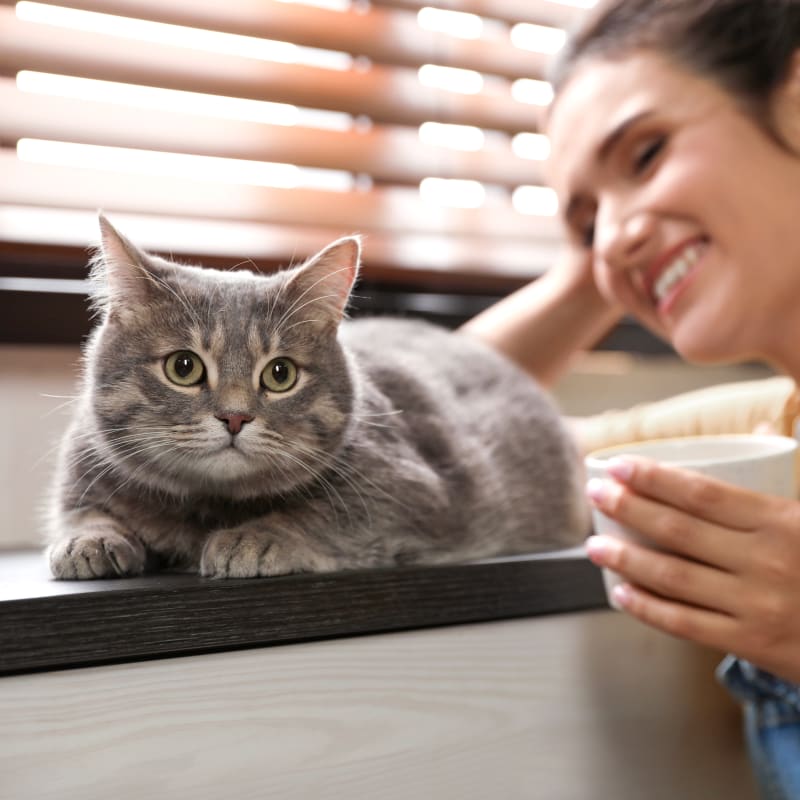 What to Expect During an Exam
During routine exam at Ingersoll Veterinary Services, the veterinarian will give your dog or cat a thorough physical checkup to get a comprehensive picture of their overall health.
Your vet will also check whether your dog or cat is due for any routine vaccinations or preventive care.
After your pet's exam, your veterinarian will discuss any concerns they have about your furry friend's overall health and will inform you about your dog or cat's nutritional needs.
Pet checkups at Ingersoll Veterinary Services, typically include an examination of each of the following elements:
Checkups for Puppies & Kittens
Proper medical attention is essential for puppies and kittens during their first few weeks of life to help them get off to a healthy start. Our team will conduct a thorough physical examination on your new pet and will administer immunizations and deworming medication as needed.
Once your puppy or kitten's first checkup is complete, you will need to bring them in periodically for their booster shots. 
Checkups for Senior Pets
As pets age, regular exams become increasingly important for their continued good health and longevity. Your veterinarian will be on the lookout for signs of potential age-related conditions, such as diabetes, arthritis, or decreased vision, during your senior pet's wellness exam.
Together, you and the veterinarian will review recommendations and the frequency of lab testing for aging pets in order to gain a detailed understanding of your senior pet's needs and formulate a personalized treatment plan.