Safe & Reliable Boarding Services for Cats
We offer a range of boarding services tailored to suit the needs of our feline patients. Our general boarding service ensures a comfortable and secure environment for your cat while you're away. 
Our team prioritizes your pet's care, ensuring they experience maximum comfort and fostering their overall well-being. Additionally, we offer specialized medical boarding for pets requiring extra healthcare support.
Medical Boarding
If your cat needs medical boarding, rest assured that they will be supervised by our veterinary team. We will give medications on the same schedule your cat is used to at home and watch over your cat closely during their stay with us.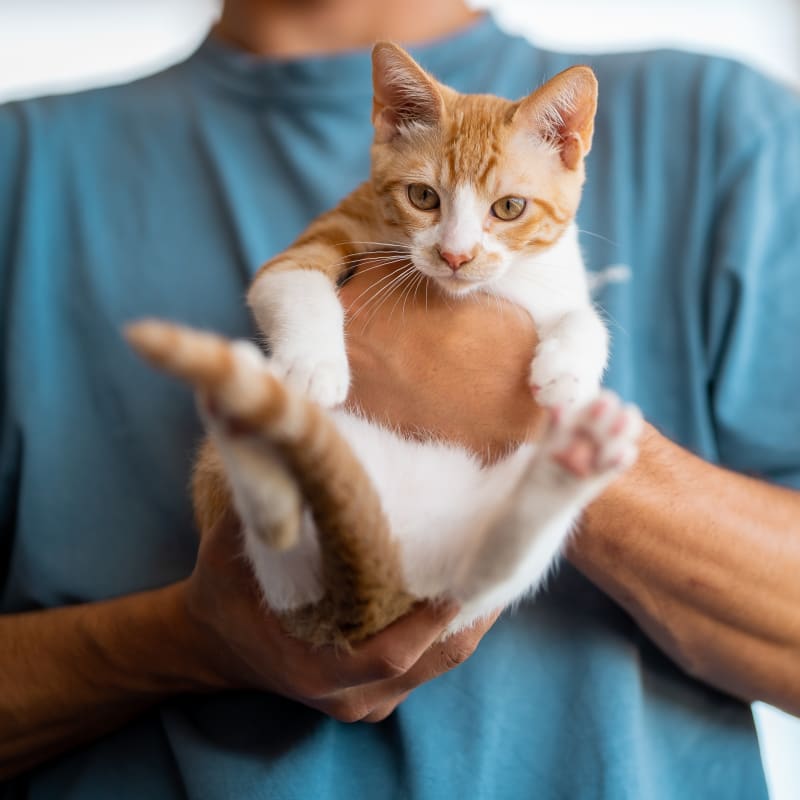 Cat Boarding
Your cat will be fed according to your specifications and their requirements to ensure their routine is the same here at the clinic as it is at home.
We also provide various toys to keep your cat mentally stimulated and physically active during their stay. 
Our dedicated team also closely monitors your cat's health and behavior, ensuring any changes are promptly addressed.
We understand the importance of a clean and comfortable environment for your furry friend, so we go the extra mile to maintain a hygienic space for them to thrive in. 
Our dedicated team looks forward to accommodating your furry friend with utmost care and attention.
Dog Boarding
We offer short-term dog boarding with potential overnight stays, typically up to two nights. To ensure availability, we encourage you to reach out to us and inquire about the dates you have in mind.